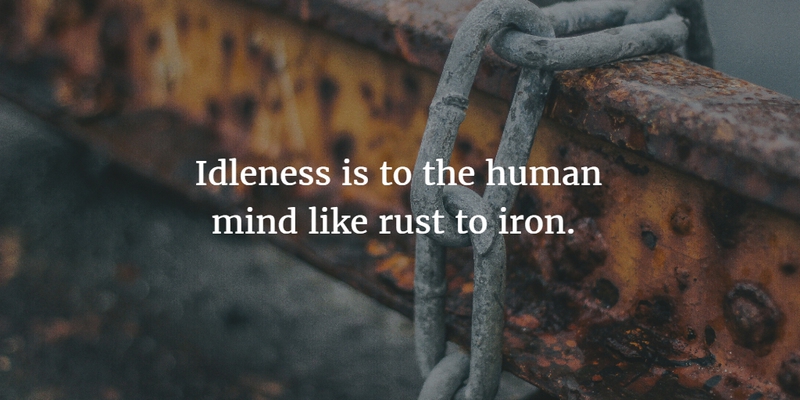 Summer vacation is supposed to be a break from paperwork and a time of relaxation, but it doesn't mean to be a time of laziness. It is a time of rest, but we should take note that too much rest can also be dangerous because instead of preparing us to be more productive, it makes us too lax and complacent.
As exciting as it sounds, summer vacation and long weekends can also be a breeding ground for idleness. I don't mean that we do nothing. It's just that we don't do anything worthy. We watch YouTube videos or scroll our newsfeed. Then, wonder how the time fled so fast!
The Bible admonishes us in Ephesians 5:15-16 to…
Look carefully then how you walk, not as unwise but as wise,
making the best use of the time, because the days are evil.
We should be wise where we invest our time because it is a gift we freely receive, but we cannot generate. My mentor would often say that we don't need extra time because we all work under the same 24-hour clock. What we need is wisdom in using it.
Which made me realize that we really need is a break from…
"If only" syndrome
"If only I have…" "If only I go to…" "If only my parents are like this and that…" "If only this country…" and the list goes on! These words paralyz us thinking that we can only do something if some of these are met. But the truth is the opposite.
"Someday" syndrome
"I will make a difference, but not today, maybe someday." We should be careful in delaying things because we don't know when is the due date and, surely, we don't want to come the season of regret.
How to break from the idleness cycle?
Ask God for His will
Instead of filling your daily planner with your agenda, seek for God's plan for you on your daily schedule because discovering and doing God's will for you is like hitting the bullseye and winning the jackpot – nothing more, nothing less.
Aspire to inspire others
While God gives specific assignments, all of these have common characteristics – it is motivated by and aimed at loving God and loving others. Doing things for others and with others reflects a life saved by grace.
Act now
Like Queen Esther, we are called for such a time as this. We serve and worship a God who's on the move. We, too, are expected to love now, to forgive now, to serve now, to be the salt and light now, and to share the love of God now. Not tomorrow, not someday, but today!
The best day to start changing the world is not on New Year's Day. It is today!